EARLY YEARS
We run monthly coffee mornings/soft play meet ups for our pre-school ages.
These are a great place meet other families and for Parents/Carers to have a catch up while the children play.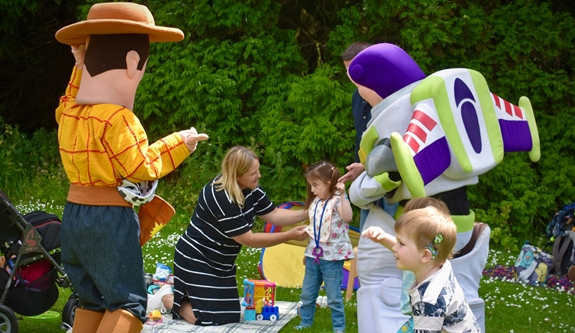 CHILDREN / FAMILY EVENTS
Our Children/family events include something for everyone. From days out to the wildlife park, family bowling and family fun days.
These events give parents/carers an opportunity to meet other families in a fun environment. All members of the family are welcome, including hearing siblings.
YOUTH GROUP (11-18 YEARS)
Our young people have formed a group where they can regularly meet up and spend time with their Deaf peers.
These meetups run once a month, usually on a Friday evening.
Previous activities have included Bowling, locked in a room, High ropes, Games nights, Trips to the cinema and are always followed by some food.
PARENT/CARER EVENTS
This is a chance for our Parents/Carers to have some 'Me time'.
Catch up with other adults living with a deafness or caring for a Deaf child.
These meet ups include social activities such as, Afternoon tea, Crafting, and well-being sessions. Also, emotional support in a calm and friendly environment.
CONTACT US
We are keen to hear your feedback and thoughts on what the important issues for families are and what kind of activities would appeal to you.