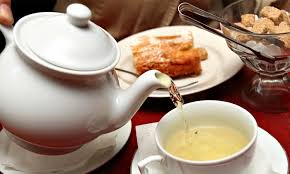 We have a busy morning planned! Come along and join us for coffee and an opportunity to catch up with other parents from 10. Crafts and games will be available to the children. We have a talk from Joao Roe, head of Sensory Support Services for 11am on Social Emotional Development and Friendships
This informal talk will focus on the importance of social interaction and attachment, from the very beginning to later years. We will reflect on how children's social world expands, the impact of sensory loss, what works well and promotes development in this area.
We will have opportunities to share experiences so come and join the discussion.
All the usual refreshments will be available throughout – and craft and games provided for the children and all of our Coffee Mornings will be fully interpreted by one of our regular interpreters.
Then at 12 we will run our Parent Space group and welcome mums, dads and all carers to share experiences with each other to offer support and ideas to help with any challenges or concerns they may have. Creche available though places need to be booked in advance.
Our BSL Courses will be running throughout the morning though attendees will also be able to listen to the talk which will take place after the morning group. If anyone would like to join the afternoon group running after the Coffee Morning you are welcome to join us, please email emma@fcdc.org.uk to book places.
Parent Space will also be taking place after the coffee morning and mums, dads, grandparents and all carers welcome to come and discuss any issues associated with parenting a deaf child, from dealing with the diagnosis to problems with communication, behaviour or managing all the different equipment! Come and share with other parents who can either are dealing with the same now or in the past and can share thoughts and ideas. Each group will be run under the guidance of our trainer counsellor Shelley Frost but parents will lead the topics for discussion. Refreshments provided.
Tickets are not available as this event has passed.